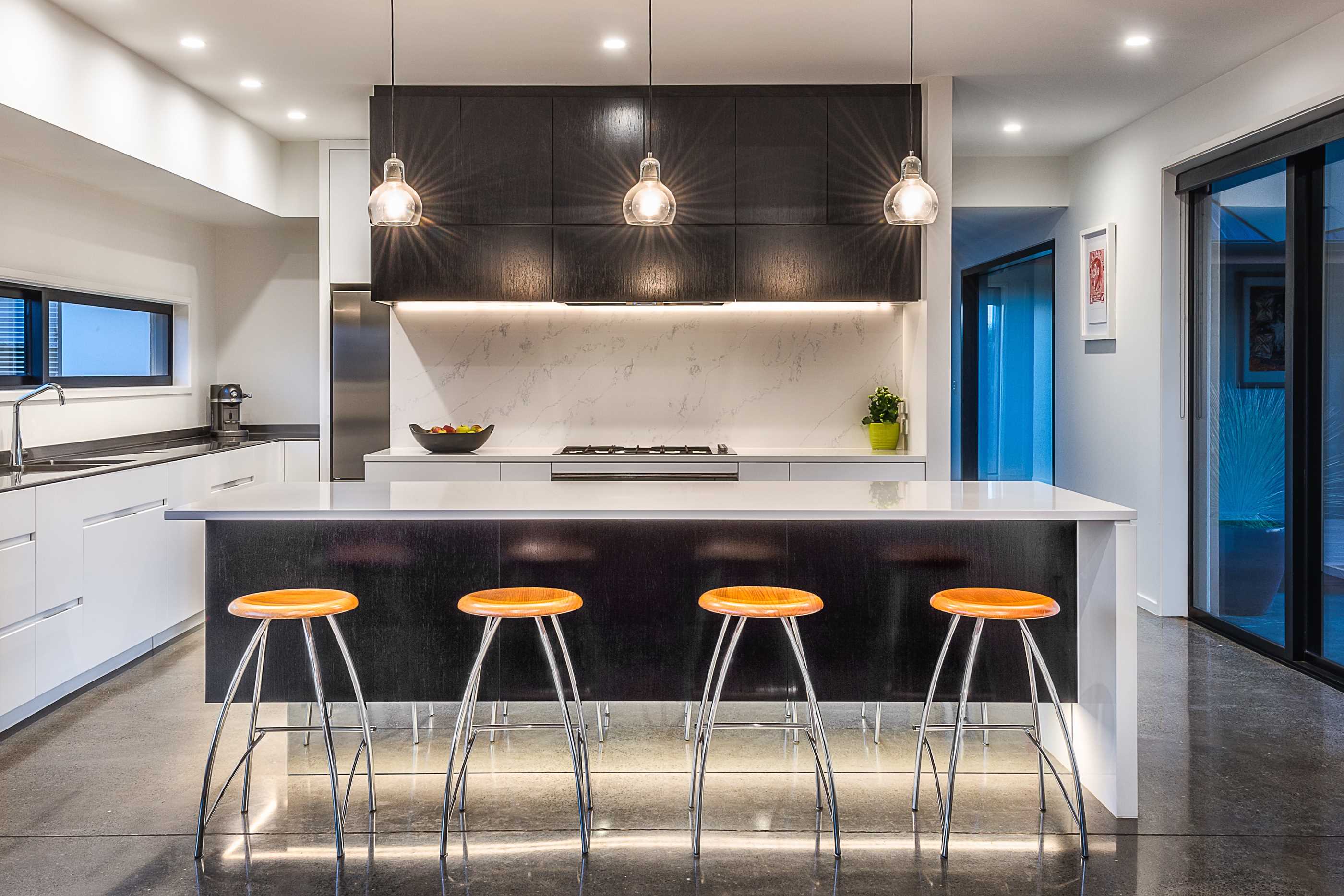 Recon Veneer is a superb option when you need consistency in both colour and grain - making it easier to achieve matching panels.
Recon Veneer is particularly suited for large commercial projects where the need for uniformity across large areas is desired. 

Recon Veneer is made by re-slicing and dyeing poplar or obeche logs which are then laminated together to form a veneer face with a much finer and consistent grain and colour.  There is no need to select a layup option for Recon Veneer as there is an even grain across all sheets.
Sustainably sourced, Prime Recon Veneer has Environmental Choice NZ accreditation when pressed onto 9mm MDF panels or thicker.
Note:  The veneer swatch and full panel images shown on the colours page are representative of the various species of timber we offer.   Natural colour and grain variation will occur.  It is recommended that control samples are used prior to ordering when colour or grain consistency is required.   Please talk to one of our specification managers or account managers if you require help with a large-scale veneer project.
CPD points are on offer for architects and architectural designers by watching our accredited veneer presentation on Teulo. The Prime Veneer price range groups document is available under the Technical Resources page. 
Looking to specify Prime Veneer?