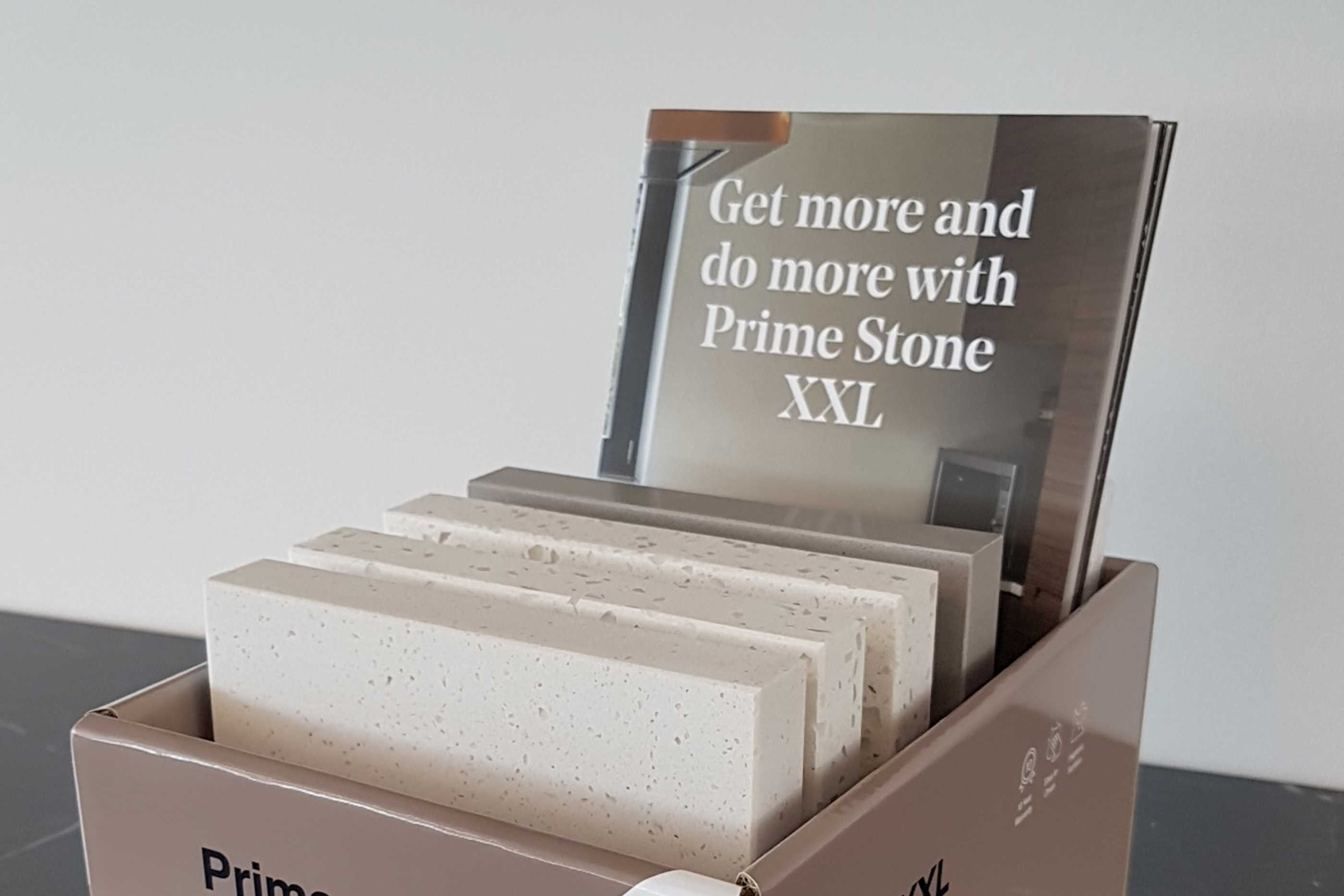 Get more and do more with Prime Stone XXL
Prime Stone XXL sets the benchmark for affordability and economic cutting with a slab that is 250mm wider than Prime Stone's existing jumbo slab.   There are four colours in this engineered stone range - all with an easy care polished finish that make it ideal for multi-residential units or group home develpoments.
Measuring 3200 mm x 1850mm, the Prime Stone XXL Range is 250 mm wider that offer more cutting options.  The result is good looks combined with great value.  Download or order our brochure to see how you can make the most out of Prime Stone XXL with a range of cutting options.
Fabricators: Register Warranty Details 
Looking to specify Prime Stone?